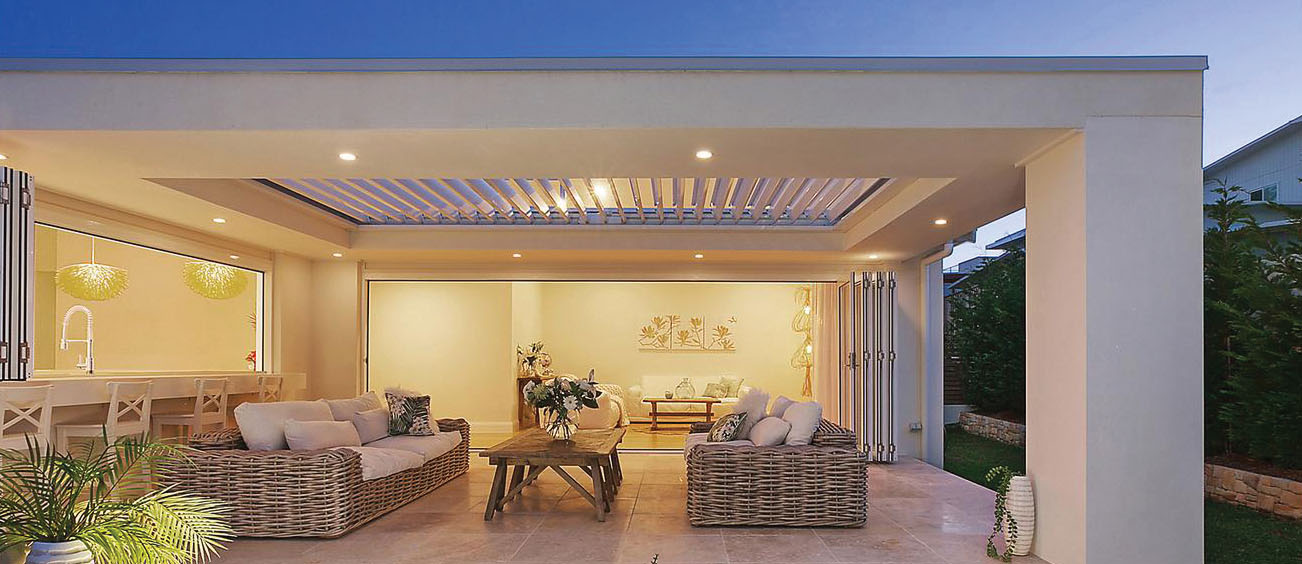 Welcome to Skyview Patios
SKYVIEW Opening Rooves and Patios Canberra.
We are a team of professional builders with over 20 years building experience, supplying Canberra with high quality outdoor living areas. We are committed to providing quality work whilst maintaining communication with you throughout the project.

We specialise in all outdoor areas including: Opening Rooves, awnings, patios, screens and blinds. No matter what you are after, our experienced team will work towards your goal until your satisfied with the result. Our professional and hard-working builders are qualified to help you throughout the process, from conception to completion - including design, creation and installation.
Whether you're planning to expand your current outdoor entertainment area, protect your vehicle, or simply want a comfortable, relaxing outdoor space to enjoy, SKYVIEW are the smart choice.
Offering style, privacy, security and safety from everything the elements can throw at you, our craftsmanship ensures you spend time outside, doing what you love.
So if you're looking for opening louvre roofs, decking, aluminium screens, sheds or a range of other quality products, our superior solutions for patios in Canberra are bound to impress.
Get in touch today to make your dream home a reality.
Our aim is to make your next project stress-free as we take out all the hassle.
Contact us today to discuss your options.
Why Choose SKYVIEW Opening Rooves and Patios.
Our team will go above and beyond to ensure your satisfaction. We understand communication is very important and we realise things vary throughout any building process. We are flexible and transparent always adhering to your desires and budget. You will be appointed one point of contact and this will remain yours until job completion.

As we custom make many of our components right here on the Central Coast of Australia, we are able to offer very fast turn around times and adhere to strict quality assurance measures. Our materials are first quality and are designed to withstand our harsh climate. Talk to one of our staff to find out how our products are far superior to many others on the market.
Being outdoor living specialists mean we offer much more than just roofing options. Our range caters for complete outdoor patio and pergola solutions including decking and landscaping. Get your imagination going and be inspired to partner with us on your next project.
Get in touch today to make your dream home a reality.